Who is potentially a defendant in a bus accident lawsuit in Live Oak?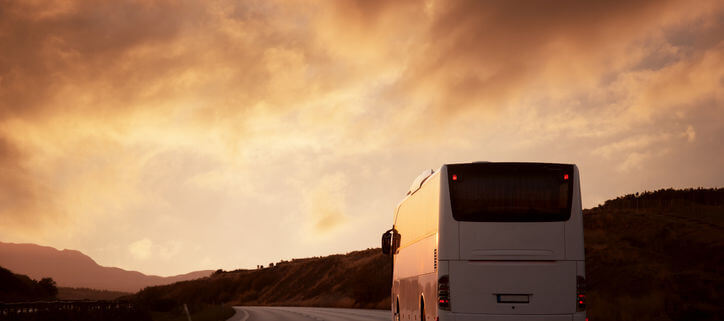 Live Oak, FL – Bus drivers can be responsible for serious injuries and even fatalities if they make a mistake and cause an accident. However, unlike cases against standard drivers, there are many different parties who are potentially responsible for the damage aside from the bus driver. Due to these kinds of issues, it is recommended that anyone who has been injured due to the negligence of a bus driver get legal advice and representation about bringing a civil case for compensation. 
Individual bus drivers
Certain people own or operate their own commercial vehicles for compensation. This is fairly common in the trucking industry, and it is also possible that a driver may have a business that they run by providing transportation to groups on their bus. Drivers working in an individual capacity or as an independent contractor are responsible for any damage or injuries that they cause. 
There are also situations where a driver working for someone else can be personally liable for a crash. This is true in certain cases if the driver was not actively transporting passengers, or if they were engaged in any illegal or reckless activity that is not part of their standard job duties. At these times, the employer can attempt to deny liability. 
Municipal or county governments
In Florida, various counties or cities may operate buses as part of their public transportation system. This means that the local government is technically responsible for damage caused by drivers who are transporting passengers. However, in cases where the government is named as a defendant in tort claims, there are special laws that apply that place additional requirements and limitations on what the plaintiff filing the case can do. 
Other businesses and companies
Many companies who work in the transportation industry will operate buses. This means that any of their employees are acting as agents of the company when they bring people from place to place. Any passengers or other drivers who are injured have the ability to name the company as a defendant in a civil lawsuit for the actions of the driver. This also tends to benefit any victims, as a company with insurance for their commercial vehicles is much more likely to be able to pay out damages that occurred during an accident when necessary.  
Bus Accident lawyers are available
Koberlein Law Offices is a firm that helps accident victims in Live Oak and nearby parts of Florida. Anyone who needs legal advice after an injury can contact their attorneys to schedule a meeting. 
USAttorneys.com is a website that lists lawyers in every state around the country. People who are searching for an attorney can call 800-672-3103 for assistance.
Firm contact info:
118 Ohio Avenue N, Suite A, Live Oak, FL 32064
386-516-2626
www.klo-attorneys.com
https://bus-accident-lawyers.usattorneys.com/wp-content/uploads/sites/2/2021/09/iStock-905139190.jpg
483
724
brian
https://usattorneys.com/wp-content/uploads/sites/2/2020/01/logo.svg
brian
2022-09-02 09:35:02
2022-09-02 09:35:02
Who is potentially a defendant in a bus accident lawsuit in Live Oak?