Who is legally responsible for a bus accident in Austin?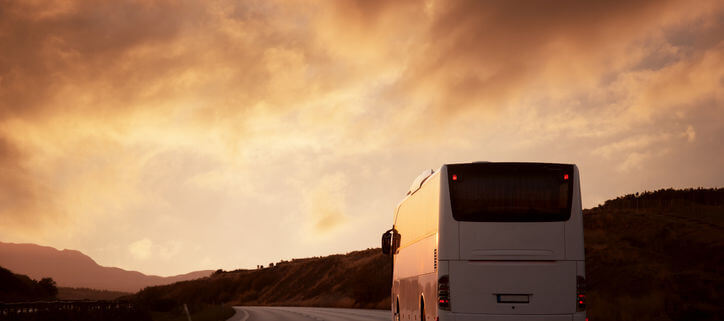 Austin, TX – Bus accidents can create a variety of problems for passengers riding in the vehicle, the driver, and anyone else harmed in other vehicles. However, victims have the ability to sue the bus driver and their employer afterward. This process to bring a civil case is similar to most other accident lawsuits, however there are some special rules that apply to drivers of commercial or government vehicles and their employers during these cases. A local accident attorney can provide additional advice about how to bring the case and the amount of compensation available.  
Employer liability
Those who drive professionally for a business or government will usually not be personally liable for damage caused during a crash. In these situations, it is common for the employer of the driver to be named as a defendant in any lawsuit, and their insurance will have to cover the losses. This is true for both government drivers working for a city, county, or state, as well as in situations where a bus or other vehicle is owned by a business. In the city of Austin, the government owned buses are known as Capital Metro or CapMetro. 
Are the individual drivers ever responsible?
While it would be rare for an individual bus driver to have to pay out damages in a lawsuit, it is technically possible. The driver may have been acting as an independent contractor in some situations. It is also true that an employer or government may try to deny liability if the driver was either not working at the time of the crash, or if they were acting outside of the scope of their employment, such as committing an illegal act at the time of the collision. Commercial drivers who work independently will also need to carry their own liability insurance in case they are ever involved in an accident and need to pay the victims. The analysis of whether an individual driver or their employer is responsible can change, as it is very fact intensive. 
How much will the owner of the bus have to pay out?
The total amount of damages in a bus accident can vary greatly. This is due to variables like the number of people involved, the severity of their injuries, and any other associated damage. As a general rule, crashes involving buses or commercial vehicles tend to be more expensive than regular car accidents. 
Bus accident lawyers in Texas
Robson Law Firm works with local clients in the Austin area who have been involved in motor vehicle accidents. People who need legal advice can schedule a meeting with their attorneys.
USAttorneys.com is a service that gets people connected with lawyers in their area. Anyone who is looking for the right attorney can call 800-672-3103 for assistance.
Firm contact info:
1114 Lost Creek Blvd., Suite 440, Austin TX 78746
512-345-8200
robsonlawfirm.com
https://bus-accident-lawyers.usattorneys.com/wp-content/uploads/sites/2/2021/09/iStock-905139190.jpg
483
724
brian
https://usattorneys.com/wp-content/uploads/sites/2/2020/01/logo.svg
brian
2022-08-24 08:15:38
2022-08-24 08:15:38
Who is legally responsible for a bus accident in Austin?