What kinds of injuries are caused during bus accidents in Yuma?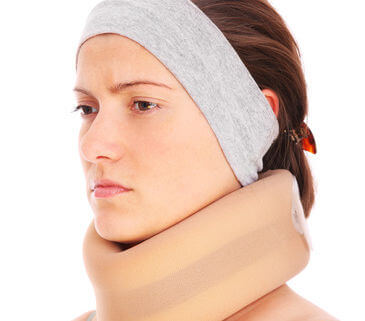 Yuma, AZ – A collision involving a large bus and other vehicles or pedestrians can have devastating consequences. It is likely that people in a smaller vehicle or on foot will sustain serious medical problems, and passengers inside of the bus can be injured as well. Regardless of the type of injury present, victims always have the ability to meet with a lawyer and see if a civil case for compensation is necessary to pay for their medical treatment. 
Amputation
Depending on how a person is injured during an accident, limbs, joints, hands,or feet can become crushed or disfigured and lose their ability to function. The hospital may choose amputation as a way to avoid further health complications or infection. A person who needs to undergo an amputation can ask for damages in a lawsuit related to the loss of the limb and how it affects their ability to function.
Back pain
One of the most common health problems that results from a motor vehicle accident is back pain. Impact that happens because of the way people are sitting in a car will often affect the spine, back muscles, or cause discs to be dislocated. Depending on the severity of the crash, the pain can be either a temporary inconvenience or a serious problem that requires surgery to fix. 
Concussions
A person who is suddenly jarred during a bus crash can sustain impact to their head area. If this force is strong enough to cause a concussion, this means the victim may also have symptoms of traumatic brain injury. When a brain injury happens, the victim can lose their memory, have difficulties sleeping or concentrating, mood issues, impulse control issues, and they can even have mobility issues because of brain damage. Head trauma is also one of the most expensive types of injuries to treat, as the victim will need special monitoring and care during their recovery. 
Fatalities
In some cases, victims who are seriously injured during a collision will not be able to survive the complications of their bus crash. If a person has died, their family members will still have the ability to bring a wrongful death lawsuit on their behalf. This type of case can help the family get compensation for the final medical expenses, the person's projected future lost income, and costs related to the funeral and burial. 
Arizona bus accident lawyers
Schneider and Onofry is a firm that handles motor vehicle accident lawsuits in Yuma. They can meet with anyone who needs assistance during an initial consultation. 
USAttorneys.com is a service that helps people who are looking for a local lawyer in their area. Anyone who needs to speak with a representative for assistance can call 800-672-3103
Firm contact info:
207 W. 2nd St., Yuma AZ 85364
928-257-4887
soarizonalaw.com
https://bus-accident-lawyers.usattorneys.com/wp-content/uploads/sites/2/2021/12/photodune-2281146-neck-injury-xs.jpg
548
365
brian
https://usattorneys.com/wp-content/uploads/sites/2/2020/01/logo.svg
brian
2022-09-06 12:52:57
2022-09-06 12:52:57
What kinds of injuries are caused during bus accidents in Yuma?