The Maquoketa Valley School Bus Accident
Accidents involving students are traumatizing for the kids as well as parents. According to the National Safety Council (NSC) school bus-related wrecks have resulted in 117 deaths in 2018. Since then, the numbers have seen an increasing trend for the last two years. Recently a school bus from the Maquoketa Valley school suffered a minor collision, which led to a widespread frenzy among parents. Read below for more information about the crash and how a bus accident attorney can help parents in such situations.
Recap of Maquoketa Valley School Collison
Last Friday, at about 4 PM, an unfortunate accident occurred with the Maquoketa Valley school bus. The bus collided with a pickup truck. The truck was pulling a livestock trailer when it crashed into the bus due to a failure in yielding. The unfortunate crash happened at the intersection of X-31 and D-42 in the southern part of Delhi.  The bus driver was a 47-year-old man named Mark Smith, and there were 16 students. They were shocked but also grateful that none of them were hurt. The pickup truck driver was a teen-adult himself. Carter Kruse, an 18-year-old driver of the pickup trailer, thankfully didn't suffer from any injuries.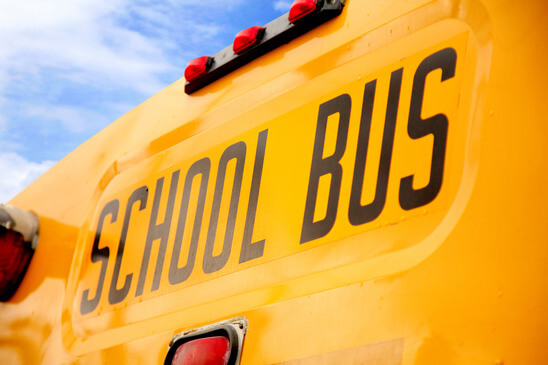 What is the importance of a bus accident lawyer?
School buses are designed with extra efficiency to ensure the safety of students and drivers. However, sometimes a faulty school bus can result in a significant gruesome accident. In this case, the parents can hold the bus manufacturers and the school responsible for jeopardizing the safety of the kids by hiring a bus accident lawyer. You can sue them and also claim insurance to cover your losses. However, getting the insurance company to pay will be a tedious task. In this case, an accident attorney can help you ease the financial burden by making the insurance companies pay. 
Catastrophic bus accidents in the past have led to the loss of life of many students. Parents are left with a devastating wound for a lifetime. The least help anyone can provide to lessen the trauma are school bus accident attorneys who diligently work to make sure you're financially compensated.
Final thought
USAttorney.com has a team of bus accident lawyers with tremendous experience in dealing with bus accidents ranging from school buses to public transportation buses. If you are a victim of a family who has suffered from such an unfortunate incident, you can hire a bus accident attorney to know your legal rights.
https://bus-accident-lawyers.usattorneys.com/wp-content/uploads/sites/2/2020/08/photodune-9327864-child-custody-xs.jpg
425
470
tyler
https://usattorneys.com/wp-content/uploads/sites/2/2020/01/logo.svg
tyler
2020-09-12 20:15:15
2020-09-27 00:33:39
The Maquoketa Valley School Bus Accident