Pittsburgh common carriers/buses enhanced duty of care highlighted in case building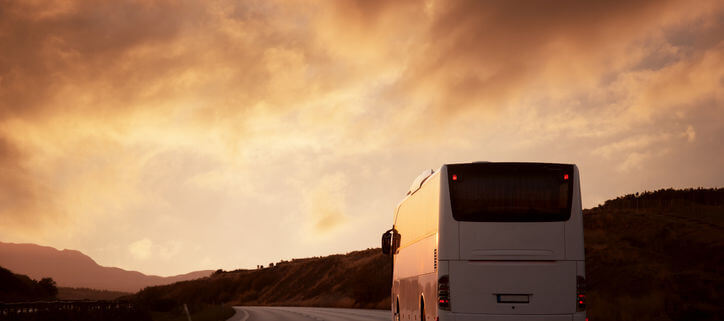 Pennsylvania – October 3, 2022
Common carriers may include interstate bus carriers, city mass transit buses, school buses, trains, airlines, and cruise ships to name a few.  The statute of limitations for legal claims against some of these carriers that may be considered government entities such as buses is often shorter than individual state time limitations, making it important for common carrier accident victims to seek consultation with an accident lawyer in a timely manner.
Commercial bus crashes.
Out of the 319 total Pennsylvania commercial bus crashes in 2020, 103 resulted in property damage only, 207 involved injury and 9 caused fatal injury. Pittsburgh bus accident lawyers will utilize expert testimony by accident scene re-constructionists, financial professionals, and medical professionals who can convey the need for higher awards based on catastrophic bodily injury and wrongful death losses to surviving family members and loved ones.
Common carrier duty of care.
Legal responsibility for common carriers mandates a higher level of care because of paid  services to the public.  Non-commercial drivers are required to operate vehicles with reasonable care, but a common carrier must utilize  a higher degree of care to ensure the safety of passengers, and the public they serve.  When bus drivers, or companies do not observe the higher duty, it can be considered an act of negligence when injury, or property damage occurs.  A Pennsylvania personal injury attorney will be able to outline the special rules that apply when a passenger is injured because of a bus accident.
Recoverable damage compensation.
Personal injury claims resulting in catastrophic injury or death because of a motor vehicle accident usually highlight unexpected, and long-term expenses that are incurred because of the loss caused by the accident and may include medical treatment up to the time of death in fatal injury, lost wages for current and future earning capacity, loss of consortium, counseling for emotional distress, funeral, and burial expenses.
Modified comparative negligence.
An accident attorney can explain Pennsylvania's  "modified comparative negligence" rule, where an individual can still recover damages in a personal injury lawsuit, but the amount of compensation will be reduced by an amount that is equal to their percentage of fault, but a plaintiff can only seek damages from the defendant if they are less than 51 percent at fault. The state also has a "no-fault" component where victims can access payment from their own insurance companies to cover certain expenses related to the accident.  According to the Federal Motor Carrier Safety Administration (FMCSA), if a bus carries over 15 passengers, the bus must carry at least $5,000,000 in liability insurance coverage. Buses carrying fewer than 15 passengers must carry at least $1,500,000 in insurance coverage. While these amounts are the minimum limits, it is rare that buses will carry more than $5,000,000 in insurance.
Hire legal counsel.
Experienced accident lawyers can fight for damage recovery for families suffering catastrophic bodily injury and/or wrongful death loss. The laws and regulations related to motor vehicle accidents can be difficult to understand without the assistance of Scanlon & Wojton Attorneys at Law,  who can assist victims of personal loss resulting from harms caused after a common carrier bus accident in Pennsylvania.
Scanlon & Wojton, Attorneys at Law
Phone:  (412) 918-1241
Fax: (412) 235-7275
The Mitchell Building
304 Ross Street, Second Floor
Pittsburgh, Pa 15219
Sources:
https://bus-accident-lawyers.usattorneys.com/wp-content/uploads/sites/2/2021/09/iStock-905139190.jpg
483
724
nora
https://usattorneys.com/wp-content/uploads/sites/2/2020/01/logo.svg
nora
2022-10-07 10:38:07
2022-10-07 10:46:31
Pittsburgh common carriers/buses enhanced duty of care highlighted in case building